Trending
Best Korean Drama of The Year 2022 (Close: December 31)
Best Korean Drama of The Year 2022 – Korean dramas have revolutionized the entertainment industry. There are numerous reasons why some of the top K-dramas have attracted devoted viewers and fans worldwide, including intriguing narratives, fascinating storylines, and distinctive genres. K-Dramas have become more widely popular over the last few years. Following the popularity of Squid Game, Korean television programs have gained a devoted following of fans worldwide thanks to websites like Netflix and others that make it easy to watch the programs. Let's start to vote for Best Korean Drama of The Year 2022 now!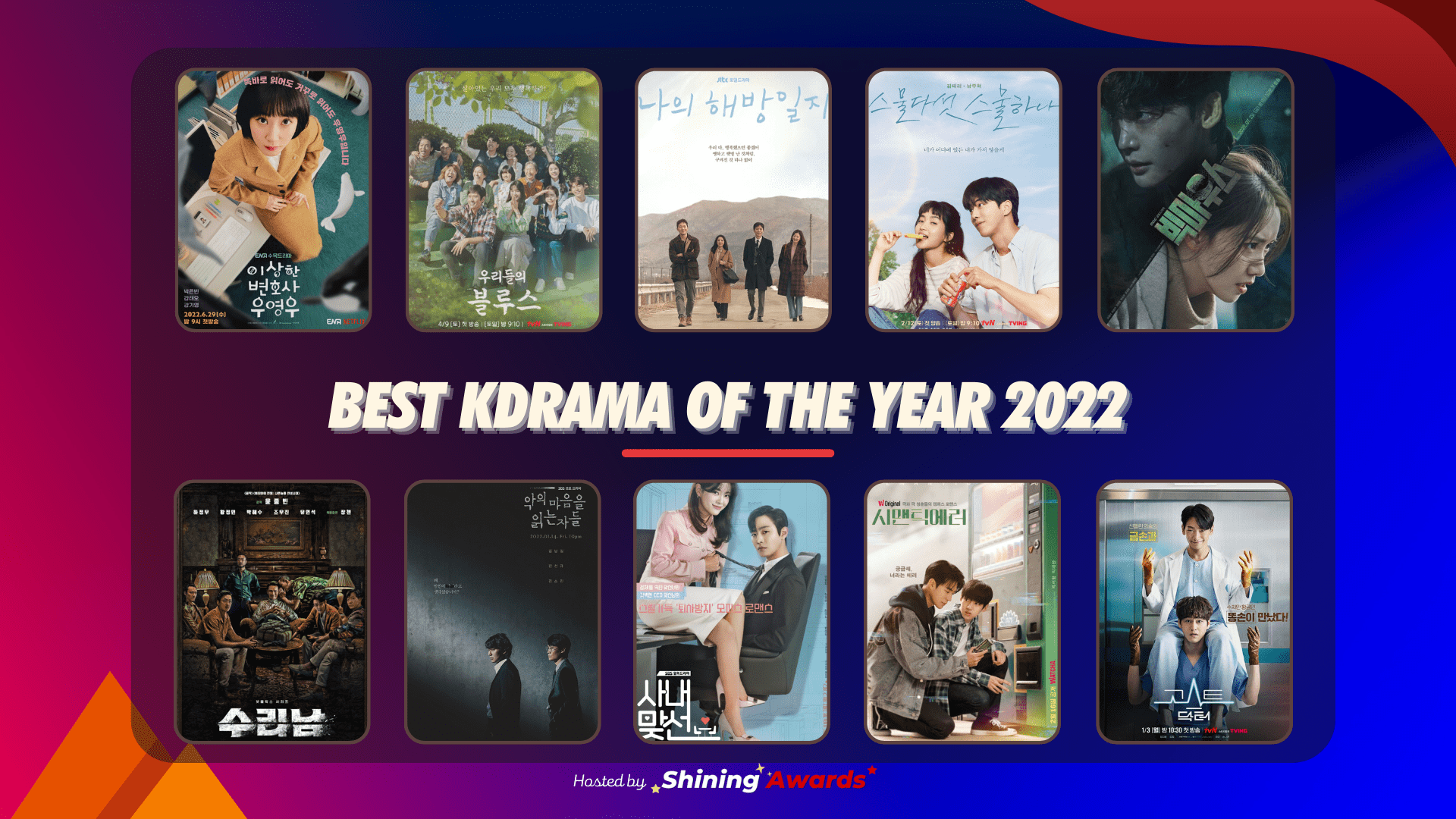 BEST KOREAN DRAMA OF THE YEAR 2022 NOMINEES
---
Extraordinary Attorney Woo
Our Blues
My Liberation Notes
Twenty Five Twenty One
Big Mouse
Narco-Saints
Through The Darkness
Business Proposal
Semantic Error
Ghost Doctor
---
You can vote every 60 minutes. Please comeback in 60 minutes to vote again!
[adinserter block="1″]
THE WINNER