Most Handsome Kpop Idols 2023 (Close: March 31)
Most Handsome Kpop Idols 2023 – At the beginning of the year, the World Top Fan Choices website Shining Awards posted several different polls for fans to vote on, such as The Best Kpop Dancer 2023 and some best Kpop vocalists in 2023. Now we've opened new top 14 nominees choices for The Most Handsome Kpop Idols 2023. Who is your favorite handsome Kpop idols? Let's vote now!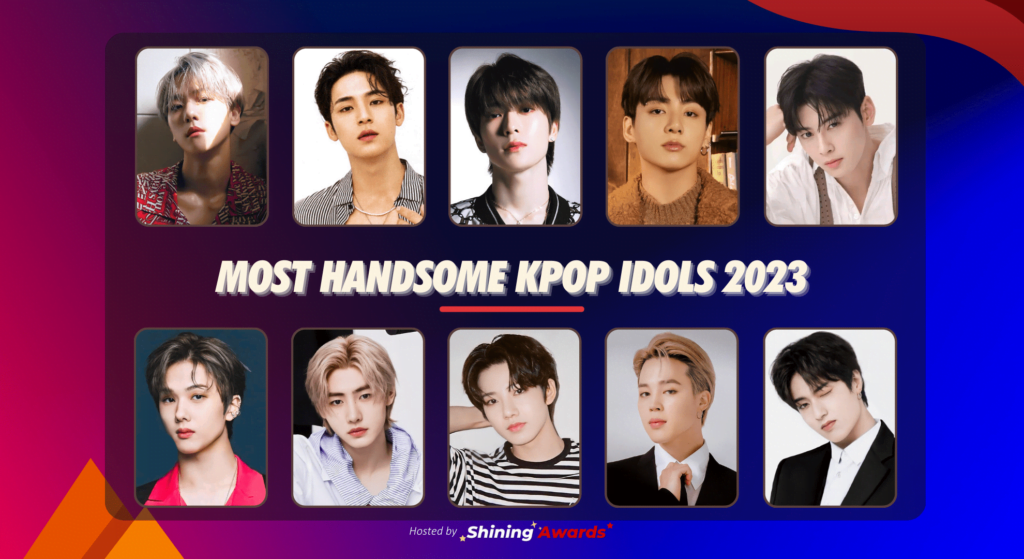 MOST HANDSOME KPOP IDOLS 2023 NOMINEES
---
Baekhyun EXO
Mingyu Seventeen
Jaehyun NCT 127
Jungkook BTS
Cha Eun Woo ASTRO
Jisung NCT DREAM
Sunghoon ENHYPEN
Junkyu TREASURE
Jimin BTS
Haruto TREASURE
Jake ENHYPEN
V BTS
Hyunjin STRAY KIDS
Jeno NCT DREAM
---
You can vote every 60 minutes. Please comeback in 60 minutes to vote again!
[adinserter block="1″]
THE WINNER