BTS Meets US President Joe Biden, This is How Korean Netizens Reaction
How did South Korean netizens react after seeing a meeting between BTS members and the president of the United States, Joe Biden?
As previously reported, on May 31 local time BTS members personally came to the White House to meet President Joe Biden which coincided with the last day of Aanhpi (Asian American and Native Hawaiian/Pacific Islander).
President Joe Biden personally invited BTS members to " discuss Asian inclusion, representation, and diversity, as well as addressing hate crime and anti-Asian discrimination."
Suddenly this made a scene for many people, especially among South Korean netizens. Many Korean netizens claimed to be shocked and proud after seeing the meeting.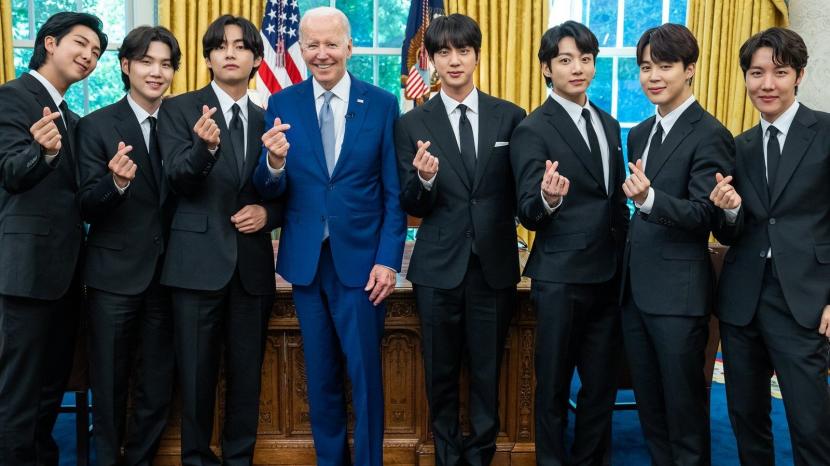 Like their comments on theqoo website:
"BTS is a living legend."
"I couldn't believe it even after I saw it. Is this something that might happen?"
"Wow RM really looks like a head of State,"
"I'm really proud as a Korean citizen, a country that has BTS."
"Now the president of the United States is also doing the K-Heart pose? Hahaha,"
"BTS is the pride of Korea,"
"I'm really proud of BTS. Namjoon let's build your own country, " and many other similar comments.